Call Today
323-658-5271
Fax Us
323-395-5900
About Us
Partner Bios:

Esther Eisenstein, C.P.A.
I have been a Certified Public Accountant since 1977.
I have been a Certified Redhead all my life.
I enjoy my work because it combines working with people and developing individual tax strategies to save my clients money. Some people call me the Red Headed Goddess of Taxes; the IRS calls me the Red Headed Devil.
Received certification as C.P.A. in June 1977
MBA in Accounting/Finance, UCLA, 1974
BA in Economics/History, UCLA, 1972
When you come into my office, you'll feel immediately at home. Don't worry I won't make you dust.

Scott Rubenstein, E.A.
I have been an Enrolled Agent since 1983.
Noone knows what an enrolled agent is so join the club. . .
An enrolled agent is an expert in taxes. An enrolled agent has to take a two day test all of which is on taxes. Only 25% PASS. I can handle audits and can take you all the way up to Tax Court. I have never had a client go to Tax Court.
Thirty years experience. Specializing in small businesses and people in the entertainment business.
Chosen funniest accountant in Los Angeles. Obviously stiff competition.
Featured on the Daily Show with Jon Stewart.
Has DVD for Writers. "How to deduct your writing career."
Spent two years as a Peace Corps Volunteer. Lived on two dollars a day and saved enough to travel around the world. Note: the world was much smaller then.
Staff Bios:

Aaron Rubenstein, E.A.
While other parents were singing lullabies and playing classical piano concertos to their children, my
father was teaching me U.S. and State tax law and strategies. Maybe those early years don't count as
official experience but how many tax professionals can say they were learning about individual and
corporate tax returns while still in the womb. Enrolled agent, (E.A.) with specialty in equities and real
estate tax planning. U.C.S.D. graduate.

Beth Eisenstein, C.P.A.
Yes, the Redheaded Goddess of Tax is my mother so what does that make me? I almost dyed my hair red to match but instead I went with bleach… don't let that fool you though, I have that tax goddess in my blood. I have experience in tax preparation from a top 5 company in corps, partnerships and individuals. I have two small children, they can almost count to 20, when they reach 50 we will put them to work but not to worry it won't be on your taxes!
CPA received certification October 2012
MBA in Accounting (my happy Mother), SF State 2008
B.A. in Spanish/Political Science/Philosophy (my poor Mother), Syracuse 2005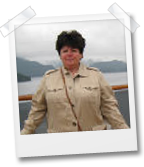 Nataliya Shur
I was born in Sevastopol in the Ukraine.
My first 17 years I was a straight 'A' school-girl. I helped my parents to raise my brother Sergei. He was a rebel.
I loved camping, hiking and swimming in a Black Sea, there was no internet.
The next 5 years in a college, I was very good in math and very dumb in English. My teacher was so kind, she did not fail me—she sent me to a program for people with a special needs.
I graduated with a master degree in computer science and my English was enough for sending the commands to a computer- no essays, no poems, only ones and zeros.
America was a country of my dreams. Thanks to my brother, who we could not change completely, the dream came true.
My son Andrey went to kindergarten and we began to learn English together. He passed me very soon and left me behind, but I had progress too.
I was lucky again to be hired by L.A. Tax Service.
I have joyful years of my life from 2004 working with smart people who have an amazing sense of humor and positive attitude.

Dom Gelband
Well, I'm still here at LA Tax since arriving from Thailand in 1976 with a giant suitcase full of dreams and wearing my bell bottom pants that mom sewn.
With three sisters everything was made by mom. I since traded them in for skinny jeans. Mom retired from sewing.
Sold my Ducati motorcycle and now rides a Triumph Street.
Who would of thought catching the wind would make me so happy!
Still chasing the American dream, should of brought a much smaller suitcase but nothing is impossible as long as I have my health and my bike. Life is good!

Patty Alvarez
Taxes are a serious business….luckily I have a computer with a sense of humor!  Thankfully, this computer has kept its' sense of humor since 1997, when I began with LA Tax Service.
I enjoy hiking, walking and riding.  Although I would never walk from my home in the valley to our office!  Plus Dom, refuses to offer me a ride.
I was born in Baja California, Mexico and I was raised here in Los Angeles.  I am pretty sure they named the restaurant "Baja Fresh" after me, but I can't confirm that.

Viky Zelaya
I was born in El Salvador, a very small country in Central America. I speak three languages,
English, Spanish, and Portuguese. I'm currently learning the language of taxes. I became a
member of the LA TAX family in 2011 and have since enjoyed making you and everyone that
comes in feel welcome and at home.

Grace Saenz
MY NAME IS Grace.
I'm glad to be part of la tax office and happy to be here looking forward to the future.